Merhaba zevzek.org hikaye okuyucuları birbirinden azdırıcı hikaye arşivini sizlerin beğenisine sunuyoruz okuyun ve ve yorumunuzu bırakın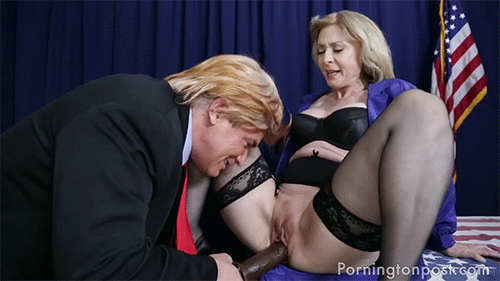 *Head's up: This is the story of a married pregnant woman who has sex outside of wedlock. If this kind of kink does it for you, please enjoy. Thank you, Roxy.
Thank you to La Rascasse and jsragmanus for their tremendous help. Any mistakes are mine.
*****
PRE-PREGNANCY
Brianna and Kurt had a great sex life. They tried to fuck every day, and they had names for every day of the week: Suck-it Sunday, Massage Monday, Turn-on Tuesday, Wicked Wednesday, Back-way Thursday, and Spanking Saturday. Today was Face Fuck Friday, which meant Brianna's mouth was going to be aching the next day.
Married for five years, Kurt and Brianna still kissed like the high school sweethearts they were. Kurt ran his hand up Brianna's shirt as his lips claimed her, shoving his tongue deep into her mouth the way he planned to shove his cock into her later. He tangled her arms as he pulled off her shirt and bra, desperate to get to her breasts.
Brianna had luscious breasts, and Kurt never tired of things to do with them and ways to play with them. If he took his time and exercised extreme patience, he could bring Brianna to orgasm with her big tits. He squeezed her full breasts and licked her nipples, which turned to firm buds under his tongue. He tasted the delicious vanilla lotion she slathered on them and smelled her feminine lavender perfume. Everything about her screamed woman and made him want to devour her.
Lately her tits felt bigger and more succulent than ever. Maybe she was gaining weight. He didn't care. He relished the feel of her tits filling his mouth from rooftop to tongue, from cheek to cheek, with lots spilling over outside his lips.
Kurt slid his mouth down Brianna's belly, hungry to get to her pussy. She shaved and was soft, a feast for his mouth. She smelled sweeter than usual, making him hungrier to lick every inch of her. He pushed her ass up off the bed and squeezed her round ass cheeks together. He slapped one for the sheer pleasure of hearing her squeal. He spread her cheeks apart to find her asshole winking at him. He leaned a thumb against that puckered hole and massage her until she moaned. He spit on his fingers then stretched her out. "Baby, hold your ass cheeks open."
Brianna reached down and held herself open for him.
Kurt used two fingers to spread her hole apart, rubbing them around the wrinkled circle as he went. She moaned at the intrusion of his fingers and lifted her ass higher in the air. He spread her apart as wide as he could then spit inside her, using his saliva to wet the entire outer ring of her hole. He stuck one finger in to his third knuckle and thrust it in and out. When she started to moan, he joined the first with a second finger, moving them both in and out and in circles around her ass. This made her buck her ass deeper onto his hand. He hadn't taken her ass yet, but he intended to soon. She needed to work up to it, and judging from her reaction, she was getting there.
He was getting hungry for her pussy. He sniffed her sweet womanly smell. Her pussy smelled delicious and called to him. He slid his fingers out of her asshole and moved his lips up to her cunt. He ran his lips along her slit then parted her fat lips with his fingers. Fuck, her hole looked like heaven. He thrust his tongue inside her and ran it around, collecting as much of her nectar as he could scoop with his mouth.
He exchanged his tongue for his fingers, sliding them deep into her hole, then moved his mouth up to her aching clit. He teased it out of its hood then sucked it with a vacuum pressure. Squirming under his mouth, she grabbed the back of his head to demand that he apply more pressure to her clit. Her grip on his head pushed his fingers in deeper, aching for contact with her G-spot. He bent his fingers and massaged her tender area, sending her into ecstatic overdrive. She thrust her hips into his mouth, screaming and moaning his name, sweating and coming on his face. Rainbows of stars danced before her eyes and her backed arced as she tried to grind her cunt deeper into his face. As she cascaded back down, Kurt pulled out his fingers and removed his mouth. It was Face Fuck Friday, and it was his turn.
Kurt was painfully hard. He helped Brianna slide down on the bed and position her head beneath his cock. He started off slow, holding her by the head and easing his dick into her waiting mouth. His hair tickled her nose and his balls bobbed off her chin. His scent was musky and raw, not unlike his desire.
After a handful of thrusts, he was too turned on to be gentle. He grabbed her hair and slammed his cock into her throat. He loved the sounds of her gagging and coughing around him. Her gags tightened her throat around his head, turning him on even more. He let go of her hair and leaned over her on all fours, fucking her mouth with the strength of his hips.
She tried to push on his hips to give her some space, but it was his day, and he was going to take what he needed. He rammed his cock deeper and harder into antalya escort her throat. His lower back ached with the pressure and his balls tightened with his preparation. At last, he shoved his dick in deeper than ever, savoring the feel of his cum gathering at the base of his dick and shooting out into her throat. Brianna accidentally inhaled the cum, drawing his dick even deeper. He was a man on fire, his dick aching from the pleasure focused there.
When he finished fucking his wife's face, he brought his cock to her mouth. He slapped it on her tongue, demanding that she clean it off. She sucked it like a thirsty slut, running her tongue in his hole to make sure she got all his juice out. He savored the feeling and was already thinking about next week's Face Fuck Friday.
What they did not realize at the time is that there would be no Face Fuck Friday for at least nine months. There was a reason Brianna's tits felt bigger: she was pregnant. And after two miscarriages, there was no way Kurt was letting her do anything to risk harming this baby.
MONTH 1
Brianna was already over being pregnant. Sex was important to her. She loved the taste of cum, loved squirting, loved being spanked, loved riding her husband hard. They had a great sex life and made a game of it. Kurt always joked that she had the sex drive of a porn star.
That didn't change when she found out she was pregnant, but her husband's willingness to satisfy her changed. From the moment they saw the little pink plus sign on the pregnancy stick, her husband wouldn't go near her. Said he was afraid to hurt the baby.
He also wanted her to cut back on exercise, something that kept her sane, especially when Kurt was traveling and she wasn't getting any.
Brianna tried to assure him there was no risk. "I've talked with my OB/GYN, and she says there's no harm to the baby for us to have sex and for me to exercise while I'm pregnant."
Kurt was having none of it. "You've already had two miscarriages. I'm not willing to take that risk."
She was incredulous. "So we wait nine months to have sex?"
"Actually, there are these magical things called hand jobs and blowjobs. You can keep me satisfied until the baby comes."
"Kurt, first of all, you're not even listening to what the doctor said. And second, there's no reason you can't keep me satisfied too. There's this magical thing called cunnilingus."
"Babe, you having an orgasm is bad for the baby. We've already lost two. Why take the risk of losing another so you can get off for a few months?"
"That's not true, according to the doctor."
"The doctor isn't the one who had to deal with losing two babies."
Brianna was speechless. Kurt wanted to make sure he still got his blowjobs and hand jobs, yet he had no consideration for her needs? And he was oblivious to the fact that her hormones were racing and her pussy was screaming for attention.
Though irritated by his insensitivity, Brianna didn't want to be as insensitive to him as he was to her. Besides, she had seen his secretary, and Kurt wouldn't be above roaming if he wasn't getting what he needed at home.
And thus began the endless loop of Brianna performing blowjobs and hand jobs to please her husband while her hormones raced unchecked and unsatisfied. Every time Kurt moved her hand to his dick or pushed her head toward his groin, she resented his insistence on abstinence. Why couldn't that dick be inside her pussy instead of her mouth or her hand?
MONTH 2
Brianna decided that if she couldn't have sex, she would have the next best thing: a parade of hunky workmen in and out of her house. Last year they had a contractor, Jeff, and his team install a deck on the back side of the house.
Jeff was built exactly how she liked them: tall, muscular, handsome. She asked Kurt if they could have the far side of the house worked on: remodel the kitchen, prepare the baby's room, and refurbish the den. She explained that it would be easier to have the work done before the baby came, plus she needed something to occupy her time. With no fucking and no exercising, Brianna was going stir-crazy. Sucking off her husband at his every whim wasn't doing it for her.
They had plenty of money, so Kurt didn't care. "Keep a close eye on them to make sure they're getting it done right."
He didn't have to worry; she had every intention of keeping a close eye on the workmen, especially Jeff.
Since Jeff was in charge, Brianna arranged to meet with him on Mondays and Fridays when he stopped by to check on the projects. Jeff tried to explain to her their plans for the projects, but it was hard for her to focus. She cared about what was in his pants, not what was in his mind.
She imagined him kicking off his work boots, unzipping his jeans, and climbing on top of her. He would smell like sweaty masculinity and wood chips. He would fuck like a hard-working man claiming her lips. He would spread open her antalya escort bayan lower lips, demanding her cunt for himself. He would pierce his tongue into her, thrusting it in and out to give her a taste of what was to come with his cock. He would lift her hood with his thumb, then tweak her clit, running his tongue around it, and finally sucking it in hard with his mouth. He would insert two calloused fingers into her sensitive hole, taking her breath away with their rawness. She would relax as he curled them back, finding her G-spot and rubbing her there.
She would reach down to grab his shoulders, her warnings that she was about to come. Her liquid would squirt all over his face, his hands, his chest. Her back would arch as her eyes rolled to the back of her head, covering her eyes as diamonds of lights flashed before them. When she slid down from her climax, Jeff would make his way up to her, his dick firm and ready to penetrate her.
She pictured his big cock sliding inside her, thrusting in until he filled her completely. He would pull back out until his bulbous head teased her firm clit and her weeping lips. He would fuck her like this—hard in, then slow out. He would fuck her until her pussy felt like it was swallowing him whole, until she grabbed his ass to demand deeper contact with his cock, until she screamed his name, until her mind drifted to a land of its own. Feeling her orgasm and after waiting too long, Jeff would find his release, shooting his hot seed deep in her pussy. He would fill her with multiple jets of cum until she came again to the pulse of his orgasm. He would keep himself jammed insider her as long as he could, riding out her contractions to prolong her climax. When her contractions subsided, he would slide out of her and let his sated cock rest on her leg as he held her to him.
Whenever Brianna had these fantasies—in bed after Kurt left for work, in the shower, in the bath—she put one hand down to her pussy, fingers pressed deep in her hole, massaging her G-spot, and the other hand squeezing her clit with demanding, almost painful pressure. The combination was intoxicating, and she fucked herself to her fantasy of Jeff until she squirted all over her hands.
When they first started working together, she was newly pregnant and wearing the loose, comfortable clothes of a woman adjusting to her growing body. Jeff didn't even recognize that she was pregnant until she started talking about the baby's room. When the baby's room came up, Jeff got quiet and had a hard time making eye contact with Brianna. They went to the room to discuss paint colors, shelving, and other features that she would need for the baby. Jeff seemed distracted and anxious to leave. Brianna couldn't understand what was up with him and figured he had a personal history involving a child. She thought she would ask about it when the time seemed right.
What she didn't know was that Jeff had a raging fetish for pregnant women. He wanted to touch them, wanted to feel them, wanted to fuck them. He couldn't get enough of pregnant women. Everything about them made him horny. Finding out that Brianna was pregnant made his dick hard and the rest of him turn to mush. Every time he saw her, which was at least twice a week, was like a small torture for him and a stranglehold on his dick. He wanted to throw her to the ground, fuck her hard, and impregnate her all over again. She made him wild, and being around her burned his skin.
MONTH 3
As the house was crawling with more and more workers, Brianna's sex drive was on the rise. She tossed her baggy new-mom clothes in favor of tight sexy-mom clothes. During her meetings with Jeff, she made a point of leaving her bra off and covering her growing breasts with thin tank tops. She noticed him looking at her breasts, which wasn't surprising, but also her stomach, which did surprise her. Jeff's attention turned her on, and she thought about him when she touched herself. Jeff was hiding a story, and Brianna hoped to get to the bottom of it.
Brianna was a petite woman, but Kurt was a big guy. She was going to have a big baby, and her belly was growing fast.
Since Kurt wouldn't pleasure her, she learned to pleasure herself with vibrators. She had a collection of them: a lifelike one with veins and balls, one that would suction on the edge of the tub, a rabbit, a banana, a tulip. You name it, she had it.
She was a horny pregnant woman and fucked those vibrators until they were coming apart at the seams. The suction cup was her favorite. She could suction it to the edge of the tub and ride it like a dog in heat. It looked like a real cock and balls, 9″ insertable, making her fantasize about riding Jeff's giant cock while his balls slapped against her ass. She pictured the veins running down his cock, the blood engorging him, the balls loaded with cum. She fucked it hard and deep. She would squeeze her tits, picturing Jeff's hands fondling her there. She imagined him wrapping his escort antalya arms around her belly, rubbing her, and telling her how beautiful she looked in all her female glory. He would kiss her and pull her tongue into his mouth, showing her what he intended to do with her clit. She would hold back as he lifts her off his cock, slowing down her orgasm, forcing her to beg for her release.
After so much foreplay, he would shove his whole dick into her pussy, tip to root. He would thrust into her, grinding down her resistance until she cried out in joy. She would imagine his cum shooting out of his balls, running through his shaft, and hurtling into her pussy. She would grind her pussy on the dildo and dream about Jeff until her juice dripped down the vibe and she flew off in ecstasy, picturing Jeff spreading her wide and taking her to climax.
The rabbit was perfect for everyday use, as it fucked her up her channel and massaged her clit at the same time. She imagined Jeff's fingers buried deep in her cunt as his mouth suckled and circled her clit exactly how she liked it. If only Kurt were better at that. If only Kurt would do anything at all for her in the bedroom.
The banana and tulip she used together, slamming the banana into her cunt while the tulip sucked on her clit. She had screaming O's with that combination, sweating and heaving as she came.
She wondered if Jeff was half as good in real life as he was in her fantasies. Maybe one day she would find out.
MONTH 4
Brianna was growing tired of her standard vibrators. She started buying higher-end vibrators, one that sucked her clit while it fucked her pussy and one that penetrated her pussy without her having to exert any effort. They felt better, but she still craved a real man's touch—long fingers, a firm penis, a talented mouth.
Meanwhile, Brianna continued her twice weekly meetings with Jeff. Jeff was curious about her pregnancy and often asked how she was feeling. One day, Brianna brought up Jeff's fascination with her growing belly. "Jeff, I've noticed you look at my tummy a lot. Especially as I've gotten bigger."
Jeff didn't want to tell her that he had a fetish for pregnant women and that her fresh, creamy smell was driving him crazy. He laughed and said, "Pregnant women make me smile. It's a beautiful thing to carry another life."
"Wow, I've never heard a man put it that way."
"I guess that's how I look at it. You're a beautiful woman, and it's especially beautiful that you're carrying a baby."
"I'm so flattered. That's a kind thing to say. I don't feel beautiful these days."
"You should get used to hearing people say that, because you are beautiful. Your pregnancy adds to it."
Brianna felt like a million dollars to hear that someone thought she was beautiful, especially someone she had the hots for.
She wondered if Jeff thought about fucking her the way she thought about fucking him. Her pregnancy made her unbearably horny. It also made her feel reckless, out of control. She almost felt like she was going to make a move on him. But sensibility got the better of her. She reminded herself that she was a married pregnant woman, and she went to take a cold shower. She brought a waterproof dildo. Just in case.
MONTH 5
Brianna's vibrators were not working. "I'm going to lose my mind. There's got to be an alternative." Brianna saw a ride-along sex machine advertised and decided that was the answer for her need to get off. But she needed a room to store it in without Kurt knowing.
She asked Jeff to build her a craft room and to prioritize the project. Jeff hadn't seen Brianna do anything crafty, and there wasn't anything crafty in the house, so he was curious what kind of crafts she did. Regardless, he got his crew working on the room and had it finished within a week.
Jeff and his crew did a great job on Brianna's craft room. When UPS showed up with the machine, she sweet talked James from Jeff's crew into bringing it to the room and unboxing it. Without the vibrators attached, it was impossible to tell what it was.
It was horse-style saddle with various vibrators that could be attached to it. Brianna waited until all the workmen were out of the house to try it. And good thing, because it made her scream like she hadn't fucked in months. The first time she tried the machine, she knew she made the right choice.
She slid her cunt onto the biggest, most realistic dildo. It ground up to her cervix, tickling her there. She rubbed herself on it without turning it on to enjoy the sensation of a huge cock filling her up. She thrust her pussy onto the dildo, feeling the vibrations zing through her body in a powerful force that sent her off the cliff. And that was with the vibrator on low.
The machine quickly became her new best friend. She loved how it vibrated under her pussy, with the dildo penetrating her deep into her hungry channel. She used the remote control to adjust the speed, going slow and then faster, and controlling the depth and breadth of her orgasms. She came in a cataclysm of light, her body flying off the machine and floating above itself. A rainbow of colors flared before her eyes as her pussy sank back to reality around the giant cock. When she finished, she was a puddle of sweat—happy, glorious sweat.