Merhaba zevzek.org porno sex hikayeleri okuyucuları,derlediğimiz en büyük hikaye arşivini sizlerin beğenisine sunuyoruz.Aradığınız tüm hikayeler burada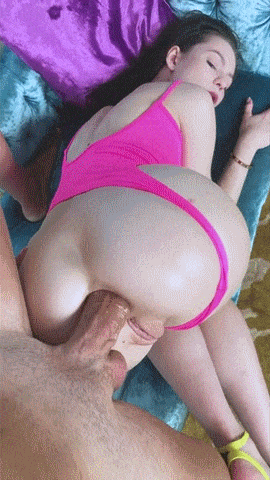 Today was the day I decided to visit a bathhouse. I'd thought about it for some time, but I had an image of muscular young guys cavorting about and figured I would stick out like the proverbial sore thumb.
A little about me. I'm unmarried and newly bi (but not publicly so), 52 years old, only 5′ 7″ and a few pounds overweight. My experience so far involved mutual oral with a few guys, but nothing more. I did learn through those rendezvouses that I preferred bigger men, reflecting, perhaps, my inherent submissive nature, though I had not really explored that part of myself to its fullest.
Anyway, my curiosity finally got the best of me and I started researching various places in the metropolitan area. To my pleasant surprise, most noted that the late afternoon and early evening periods tended to attract older guys, while the younger ones tended to play later in the evening. I decided on a bathhouse in the suburbs, where the chances of bumping into someone I knew were limited. It was still risky, but I decided to take a chance.
Saturday afternoon rolled around, and I showered and headed out. It was only about a 20-minute drive. I parked in a nearby public lot, paid for four hours and made my way to the entrance with my ball cap pulled low on my forehead. I entered quickly.
There were two guys behind the front reception desk, looking a bit bored. I looked at the rates on a board, and paid for a day pass and locker. I was given a towel, a key on a wrist band and pointed to the locker area, which was just off the reception area.
I entered and looked around. I was alone, it seemed. There were benches, an open shower area, as well as some private shower stalls, as well as urinals and toilet stalls. Everything seemed pretty clean. I took off my clothes, stashed them in the locker and locked it. I put the towel around my waist and headed out the door with a little trepidation to begin exploring the place.
There were stairs leading downstairs on my left, which I decided to check out later. I headed down the hallway until I came to a door on the right leading into a lounge area, with a bar area, couches, chairs and some wall mounted TVs. A few guys were sitting there chatting, and all of them looked up when I entered, before resuming their conversations. They looked to be in their 40s and 50s and some were naked, while a couple had their towels still wrapped around their waists.
I left and ventured a few steps further and came to another door on the left that led to a well-equipped fitness room. A couple of guys were lifting weights.
I continued further along and came to a door that said: "Play Room." I entered. It was red lit. To my left were a number of small video booths, from which I could hear the sounds of porn videos. To my right was an area shielded by a black curtain. I could hear some soft moaning coming from behind it.
I exited and walked back down the hallway and down the stairs. There were a couple of directional signs for "Sauna Area and G-Hole Room" and "Private Rooms." I headed towards the sauna and came to an open, dimly lit, kilis escort two-tiered room with railings and square pieces of wood secured at various heights with small glory holes on the upper tier. Nobody paid attention to the newcomer.
I continued through the room and into the sauna area. There was a hot tub and open showers off to the side. I could feel the heat and humidity from the sauna, and decided to check it out. I walked in. There was only one guy in there, and he turned and faced me as the door shut.
Fuck! It's Chris, the president of my Homeowner's Association. What were the chances of him being here? I turned to exit quickly, hoping he didn't recognize me.
"Well, hello Bob!" he boomed. "Don't leave!"
I stopped, frozen, my hand on the door handle. He recognized me.
"Have a seat, and keep me company," he said. "Don't be shy."
I turned and walked towards him, taking a seat on the benches across from him. Chris is probably in his mid 60s, about six inches taller than me, and packing a few extra pounds. He has a full head of dark hair, with a fashionable amount of graying stubble on his face. I knew he lived with another guy, but other than that, I knew nothing about him. And now I was sitting across from him in a bathhouse.
"So, what brings you here?" he asked, with a smirk on his face. "I mean, I'm in an open relationship with my man. I know you're not married, but I always had the impression you were as straight as the day is long. So this is a surprise."
"Just curious, I guess," I said quietly.
"Just curious, eh?" he said, winking at me. "It's a lot more comfortable and politer without the towel. We don't hide anything here. In fact, many like to flaunt their wares…so to speak."
I just sat there, thinking I should just get up and leave. But I was unable to move.
"Bob," he said. "Remove the towel. Men come here for one thing only, and that's why you're here, isn't it? It's why you didn't leave immediately."
I stood up, removed my towel and sat back down.
"Not packing a lot there, I see," he said, he said with a derisive chuckle. "So how long have you been crossing over or is this your first M2M foray?"
"No, I've had a few experiences," I said. "Kind of exploring, you know, on the down-low."
We sat there in silence for a bit. I looked down, but I could feel his eyes on me.
"Well, why don't you come sit closer and maybe do a bit of exploring right now," he said. "Ya know, on the down-low."
I didn't move.
"Bob, I said come here," he said.
I got up, crossed over and sat on the bench below him.
"If you want to keep things on the down-low, there's a price to be paid for my silence," he said. "Now be a good little man and give my cock the attention it deserves, the kind of attention you know that deep down you want to give it."
He reached out and placed one hand on the back of my head and drew me closer. Instinctively, I reached out and took him in my mouth. I swirled my tongue around and felt him starting to harden.
"That's kilis escort bayan it, make daddy hard, little man," he said quietly.
I kept at it as his cock continued to grow. He placed both hands on my head and began thrusting gently. I reached up and started to massage his balls. I kept sucking, occasionally taking his cock out of my mouth and licking up and down the shaft. It had grown to about seven inches now, and thick. It had a slight curve to the left. Honestly, my mouth began to ache a bit as I kept sucking him. Suddenly, he started thrusting faster and deeper and I struggled to keep up. I tried to move my head back, but he held firmly and fucked my face. I started gagging.
"C'mon, Bob, you little slut," he said loudly. "Take it all!"
I tried, but it was no use. I was gagging and my eyes were watering. I thought I was going to throw up. I felt like I couldn't breathe. Suddenly, he stopped and pulled out.
"Enough of that," he said, standing up. "You need to learn to suck a cock properly. Maybe I'll give you a few lessons and let you practise on me. Follow me. Time to cool off, get clean and continue your exploration."
I followed him out, wiping spit off my face and trying to breathe. We headed into the shower area. He turned on the shower and cool water flowed over me.
"Turn around and face the wall," he said.
I did as told. He squirted some soap on his hands, and he reached around me and roughly washed my cock and balls. Then he squirted more on his hands, lathered it up and I felt him start cleaning my ass, running his hand up my crack. I jumped a bit, not expecting it. He put one hand on my shoulder and with the other he kept cleaning my ass. He then put a finger in and moved it around. Then he stuck two in, and I felt some slight pain.
"Just relax and get used to it," he said as he continued to wiggle his fingers around. "I thought you said you've had a few experiences."
"Oral only," I said.
"Oral only?" he asked. "Well, that's about to change. I am going to fuck that little ass of yours."
"No way, Chris," I said. "I'm not ready and you're too big. I'm going to head out now."
I heard another voice.
"Hey Chris, is that you?"
We both turned and there was an older guy, about the same size as Chris, but balding, standing near the entrance.
"Hi Tom, how are you?" Chris said. "I'd like to introduce you to one of my neighbors, Bob. Say hello to Tom, Bob."
"Hi Tom," I mumbled, looking down.
"Well, I can see you and Bob are occupied, so I'll just head into the sauna and maybe catch up with you later, Chris," Tom said. He left.
"Oh, shit, I forgot you're trying to be on the down-low," Chris said, sarcasm dripping from every word. "Now, play nicely and do as you're told or the word gets out. Come with me."
We exited the shower area, towelled off, and walked towards the area with private rooms. He unlocked one near the entrance to the area, and ushered me in, leaving the door open.
"Now, get down on your knees and get escort kilis me hard again," he ordered, as he spread his legs apart and placed his hands on his hips.
"Aren't you going to shut the door?" I asked, kneeling into position.
"Nope," he said. "The truth is, I'm a bit of an exhibitionist."
I reached for his cock and started sucking again and massaging his balls. Immediately, he started to harden and grow. I continued sucking, swirling my tongue around. I tasted some pre-cum and knew he was about ready to take my virgin ass. I was both nervous and excited. I had fantasized about this, but with an NSA stranger, not with someone I knew.
He pulled out and told me to hop up onto the bed and get all fours facing the wall. I heard a squirting noise, and felt him spread lube around my ass. I felt him climb onto the bed and position himself behind me. He rubbed his hard cock around my ass cheeks for a bit, before running it up and down my crack. Then I felt his cock at my hole and he began to penetrate me. I tensed up and the pain hit me.
"It's too big," I cried, pushing my face into the pillow in front of me and trying to pull away.
He didn't care. He grabbed my hips and kept pushing inwards until finally it was all the way in. I was breathing heavily, trying not to cry. He kept it there, not moving, letting my ass get used to it. Gradually, the pain subsided somewhat, but it was still uncomfortable. He began fucking me slowly with both hands on my hips.
Eventually the pain was almost all gone. He reached around and twisted my nipples, and leaned in and whispered: "You're so fucking tight, little man."
He continued fucking me for I don't know how long. Occasionally he would pull his cock all the way out and then put it back in. It slid in rather easily and no longer hurt at all. Gradually he began to pick up the pace and his thighs slapped my ass, echoing in the tiny room. I glanced back towards the door and saw a couple of guys watching. Chris kept pounding, clearly in his element.
"How does it feel to have a real man's cock in your little ass?" he snarled. "I can tell you love me taking your ass, little man. You're a little fucking cock slut. My little cock slut."
He shoved me down on my stomach, and started really pounding me now. I was sure we could be heard down the hall. I dared not look back to see if the audience had grown.
"You're about to take my seed, little man," he growled.
Suddenly he grunted loudly, and I felt cum spewing up my ass. He pumped five or six times, grunting as he unloaded into me. Finally, he stopped and pulled out. I stayed flat on the bed, unable to move.
Chris slapped my ass, got off the bed and left. I heard some voices and laughter, fading into the distance.
I realized then that I had actually enjoyed being fucked, and that I was truly a submissive. I just laid there for a while.
Finally, I got up. There was no towel or anything. I walked gingerly back to the locker area, my head down the entire time. I could feel cum leaking out my ass and down my leg. I felt embarrassed.
I got there and headed to the showers immediately. Thankfully, I was alone. I cleaned up, got dressed and left, not even making eye contact with the front desk staff as I dropped off the key.
As I exited, my only thought was I hope Chris would be true to his word and keep silent.